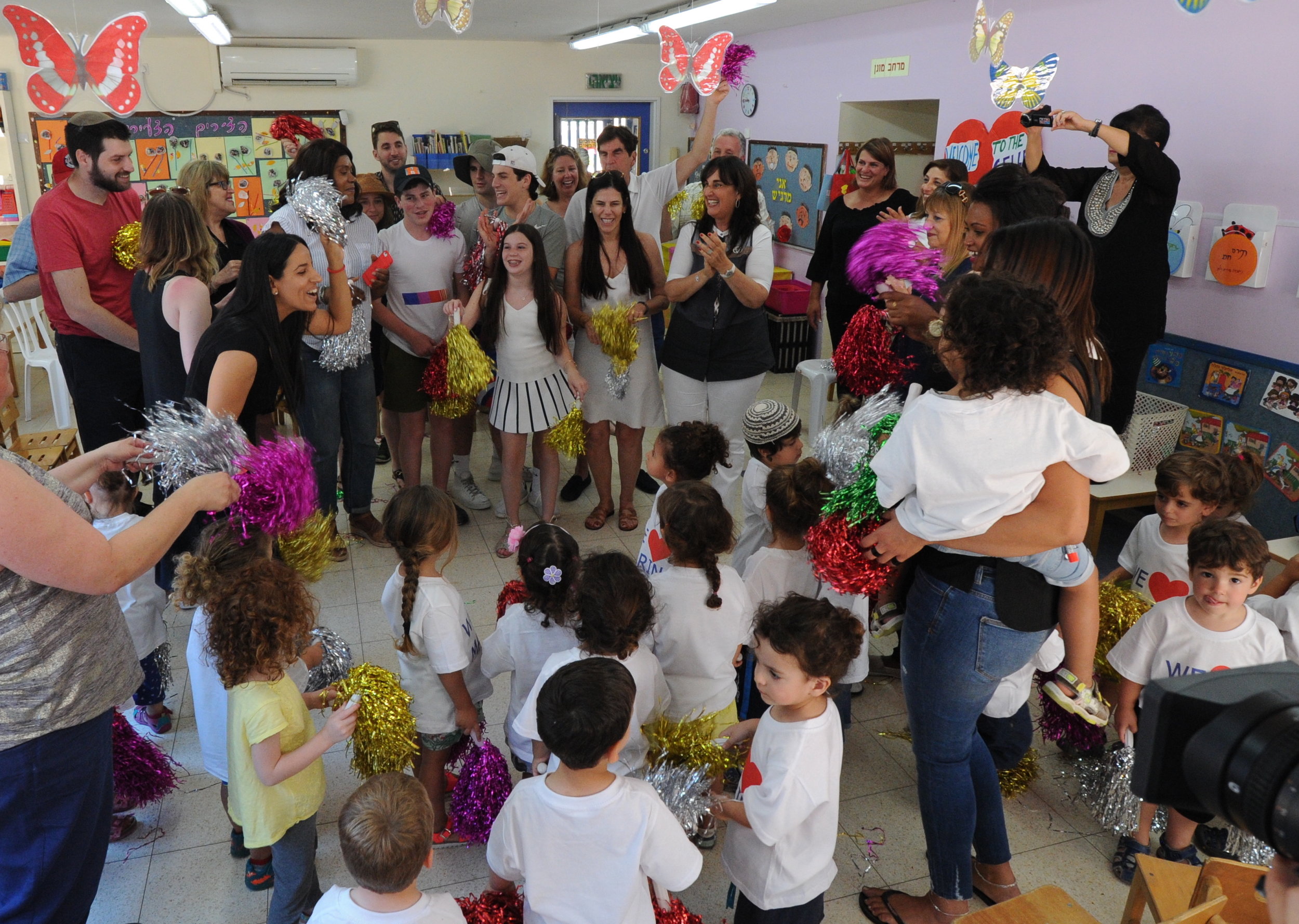 I love to read, so to honor my Bat Mitzvah, I have chosen to follow in the footsteps of my brother, Mason's mitzvah project by supporting the "Sifriyat Pijama" project, one of the many programs initiated by WIZO (the Women's International Zionist Organization), an organization my mother is on the Board of and where I have been involved since I was very small. WIZO is a non-profit organization that works to improve the lives of women, children and the elderly living in Israel. WIZO operates over 800 social welfare projects, including childcare centers, shelters for battered women and in distress and servies for the elderly. "WIZO nourishes the body, comforts the soul, educates the mind and empowers the individual".
Sifriyat Pijama means PJ Library and is a program that focuses on literary skills for pre-school aged children. This program gives children high-quality picture books of their own to take home. For many of these children, these are the first books that they own and can take home to share and create unforgettable moments with their families while at the same time, contributing to their development.
This past June, my family and I visited the WIZO Day Care Center in Jerusalem as part of my Bat Mitzvah trip where I read one of the books to a class of young children, in Hebrew! WIZO was able to make sure that all 5,800 children in all 175 day care centers benefitted from the "Sifriyat Pijama" Program for the last few years. It is important to me to continue this effort and ensure all WIZO kids have the same opportunities.
To honor and celebrate my Bat Mitzvah, please consider making a tax-deductible contribution towards the Sifriyat Pijama program and help make literacy available to all children.

Link: Donate to the "Sifriyat Pijama" Program